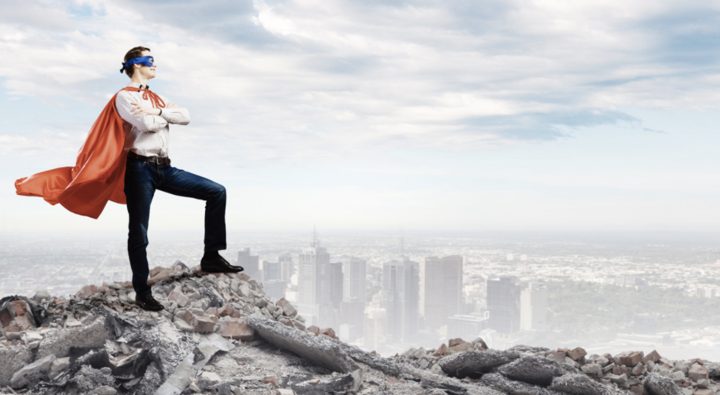 Have you received the cold call on LinkedIn yet?  
It begins as an invitation to connect from someone who "just came across your profile" and "found you share common interests."  After you accept the invitation, the person immediately offers their product or service.    
It's a bait and switch.  A pretext to induce you to connect.
It's not social selling.  Real social selling takes courage. 
In my eBook, "Digital Transformation: Leadership Secrets to Win", I set out leadership principles that will help business owners, CEOs, and their teams to win at digital transformation.  Being courageous is one of my principles. We're releasing all 9 Principles on LinkedIn over the next several weeks. 
What does it mean to be a courageous leader?   
First and foremost, courage is not an inherent trait.  It is a skill.  
Bestselling author and leadership expert, Dr. Brené Brown in her recent book Dare to Lead writes "courage is a collection of four skills that can be taught, observed and measured."   
If you take nothing else from this newsletter, reject the limiting belief that people are born with courage.   
Courage is built up by battling in the often frightening, difficult, and challenging circumstances of life – at home, at work, in the marketplace.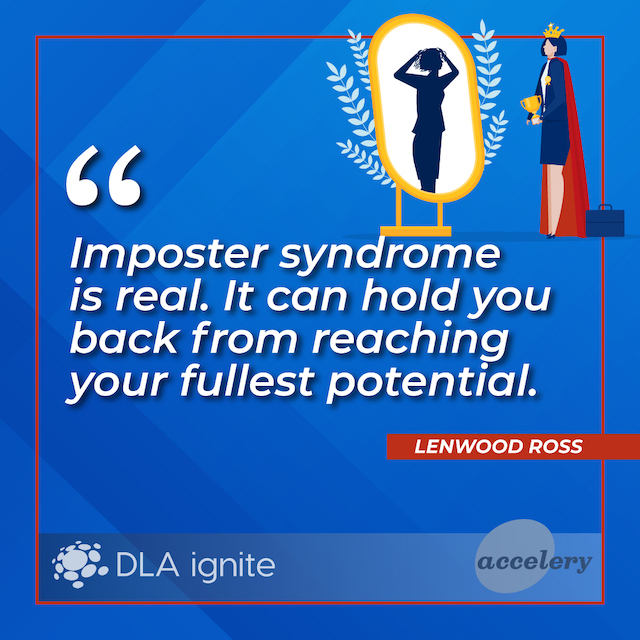 New Strategies for the Digital Era 
LinkedIn is arguably the greatest database of business contacts to ever exist on the planet.  It's an amazing digital era tool.  It represents how the connected economy has changed the way people connect, relationships are nurtured, and problems are solved.  
Social selling is a new strategy for using this amazing tool.  It requires a new way of thinking and new skills, demanding that you actively engage your audience, understand their challenges, and build a relationship with them by helping them to solve those challenges.   
The digital era amplifies the need to be outward focused.  
Cold calling won't be any more effective on LinkedIn than on the phone –rotary, flip, or smart.  Buyers are actively running from sellers.  The connected economy has changed buying forever.
You'll need the courage to drop the pretexts, remove the mask, and deal with being vulnerable.
Because cutting through the noise on social media is going to require you to put your true, authentic self out there.
That's scary as hell.
Vulnerability is Foundational to Courage 
Vulnerability, however, is the key.  Resist the temptation to think of vulnerability as weakness.  In Dr. Brown's work, she defines vulnerability as the emotion that we experience during times of uncertainty, risk, and emotional exposure.  With digital disruption happening in every industry, feelings of vulnerability are increasing, along with fear. 
Google conducted a five-year study on highly productive teams called Project Aristotle.  In the study, they found that psychological safety – team members feeling safe to take risks and be vulnerable in front of each other---was "far and away the most important of the five dynamics that set successful teams apart." 
Dr. Brown sums it up this way. "The foundational skill of courage-building is the willingness and ability to rumble with vulnerability... Our ability to be daring leaders will never be greater than our capacity for vulnerability." 
 Vulnerability and Authenticity 
Over time in response to difficult circumstances, many people build up armor to prevent real connection.  But connection is critical for team building. So, tearing down the walls that we have erected to hide our true selves is essential for authenticity.
We all have a deep longing to belong.  
We fear being authentic because we don't want to be rejected.  The vulnerability that comes with authenticity, however, enables the connections and creativity so desperately needed to build great teams and drive innovation. 
Our personality, perspective, and purpose work together to form your unique offer. So now, when you hear a little voice telling you that you have no unique value, don't listen to it. Because it's not true.
It's just a limiting belief that must be rejected. 
Everyone has a unique offer.  There are no two people on this planet who are exactly alike.  
Even when selling the same software package that 200 of your colleagues sell, your unique perspective will attract a niche audience and resonate with them.   
The question is, do you have the courage to find YOUR audience, develop YOUR messaging, and then post it on social media platforms for the world to see and comment on? 
3 Decisions to Make to Courageously Become Your Authentic Self at Work and on Social Media  
Be a Leader.

  Being a leader has nothing to do with position.  A leader is anyone who takes responsibility for finding the best in themselves and others, searching for opportunities to develop that potential and to serve the interests of the team and organization above their own self-interest.  There's a dearth of strong leaders in the marketplace and there's huge opportunity for those who decide to pursue it.  

Embrace Self-Awareness.

  The irony of self-awareness is that self-focused people are rarely aware of their issues. That's because the needs of others are rarely if ever, considered.  Our bad behavior is often the blind spot.  I had one (more than one really) for years.  For me, the first hurdle was admitting that I had some "opportunities for growth".  After I accepted that there was a challenge to overcome, the process of identifying the root issues was even more difficult.  So, let's just focus on the "it's not me, it's them" delusion.  
Here are some red flags from Brené Brown to get you started. 
You are not connecting with your colleagues at work. You remember few, if any, small details of their lives.  Worse than that, you don't care. 

You do not listen to others or express genuine care about them. 

You are focused only on your goals. 

You avoid tough conversations, including giving honest, productive feedback. 

You engage in pervasive back-channel communications (i.e., the meeting after the meeting) 

Gossip. 

You don't trust others. 

You don't know whether others trust you.  (If you've ever criticized a coworker to other coworkers behind their back, they don't. It does not matter your level in the organization.) 

You blame and shame. 

You are not growing - emotionally, intellectually, or spiritually. 

Fear.  You use it to get what you want, or it is a significant unacknowledged motivator.  

You attempt to remove emotion and connection from your work life, unless, of course, you are expressing displeasure. Then, there are all kinds of explosive emotions. 

You find it difficult to bounce back from difficult conversations. 

Finally, if you think nothing on this list applies to you, then you got work to do. 

Identify Your Passion Opportunity

.  Identifying your passion opportunity and cultivating it is critical to connecting at work and on social media.  In our careers, we need to be passionate about solving some challenges and serving people.  Reject the limiting belief that you are alone, or nobody cares about a challenge but you.  Social media is an opportunity to build an audience around that passion opportunity.  But remember,

success is directly related to connecting with your community authentically.  

    
 __________________________________________________________ 
For more on leadership and digital transformation, see Digital Transformation: Leadership Secrets to Win by Lenwood M. Ross
For more on daring leadership, courage and vulnerability, see Dare to Lead by Brené Brown. https://amzn.to/2OmXdmY 
For more on social selling, see Social Selling: Techniques to Influence Buyers and Changemakers by Tim Hughes and Matt Reynolds.  https://amzn.to/2K92hat 
For more on Google's study on team effectiveness, see Project Aristotle. http://bit.ly/32WH7nc 
For more on leadership and self-awareness, see Leadership and Self-deception: Getting out of the Box by The Arbinger Institute. https://amzn.to/2LMcMlZ