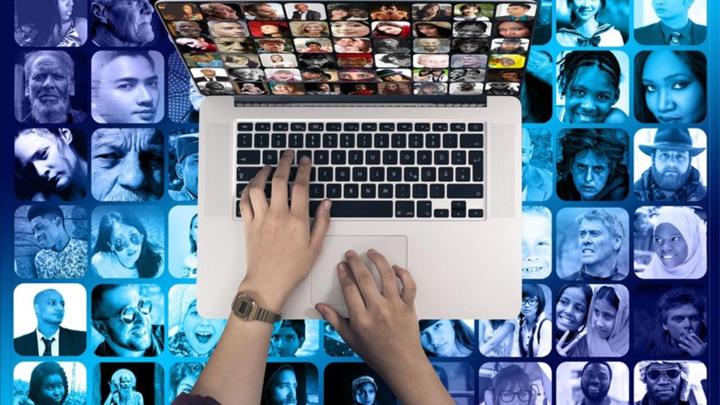 Is causal networking dead? 
It doesn't look like events, conferences, or after-work happy hours will be back in the foreseeable future. These were the type of events where many of us, whether we are consultants, salespeople, professionals, or experts, would meet potential clients to connect.
Cold calling through social media doesn't work.
The apparent opportunity then is to connect with our target audience on social media. With 700 million people on Linkedin, we should be able to make some connections to jump-start our careers, whether pursuing new clients, deeper relationships with existing customers, strategic partners, or employment opportunities. 
Given social media's increasing relevance as a digital tool, let's analyze the appropriate approach to LinkedIn engagement. Have you ever gotten an InMail like this: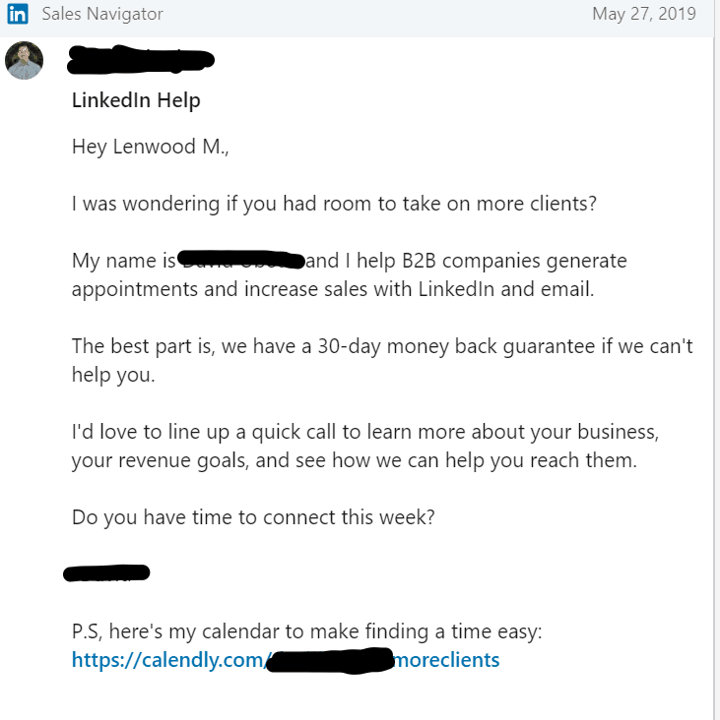 It's appropriate to connect with people on LinkedIn to engage with them. That's its purpose. But what is the best way to connect and build a relationship? Here are a few points to consider from this InMail.
Automation Gone Wrong. The request is automated. In general, I don't have a problem with automated connection requests. However, automation presents a risk. If the automation fails because of an automation clue, it could sour your opportunity for a connection. In this case, my name is not "Lenwood M." I've added that middle initial clue to help me spot automation. Some people despise automation and it will immediately sour a connection opportunity if they can easily spot it. It's something to keep in mind.
Cold Calls Don't Work. This InMail slapped me in the face with an immediate offer. I do not know this person, so this is the equivalent of a "cold call." For the most part, cold calls don't work. If this were over the telephone, Caller Id would help me to avoid this unknown solicitation. Most buyers behave similarly. Over the years, B2B salespeople have developed elaborate ways to circumvent these avoidance techniques; but, the bottom line is that our targets avoid cold callers, whether by telephone, email, SMS, or now, InMail, which means they are very rarely in a receptive frame of mind if we get through.
Robo InMail Deception. Automation enables high volume connections. LinkedIn's equivalent of the robocall. Research shows that we connect with a buyer when they're ready to buy at the right time only 3% of the time. LinkedIn limits you to 100 connections per day, which means you're only likely to reach three people a day who may be ready to buy. The other 97 people just tell you to "scram kid" in an "old timely" voice. It's nothing personal. (I have it on good authority "scram kid" will be added as one of the LinkedIn automated replies very soon.)
Business Must Go On
We need a way to make connections and build relationships; otherwise, we'll all go out of business. Consultants, professionals, salespeople, and experts must continue to network to keep business moving. But, I hope I've made the case that cold calling through social media is not the way. Using LinkedIn to build relationships, however, will result in better connections, faster lead generation, and greater sales productivity. But, achieving these results is going to require a change in our approach.
Change isn't easy. The digital world requires us to learn new behaviors. People willing to adopt these new behaviors today by improving their professional social engagement skills will reap outsized rewards.
The LinkedIn algorithm rewards certain behaviors on its platform to strengthen the platform. This helps LinkedIn to accomplish its long-term objectives. By the same token, you can be certain that LinkedIn will continue to discourage behaviors that are inconsistent with its long-term objectives.
LinkedIn: The Professional Relationship Building Platform
One of the main benefits of networking events was to create a casual environment where people could get to know each other and begin the relationship-building process. 
Building lots of relationships is the key to building a strong pipeline of opportunities. Business opportunities have always developed through these relationships.
Knowing lots of people and staying top of mind has always meant that people think of us when an opportunity for our service arises.
Referrals and informal connections have always been the most powerful way to get business.
Trust is the bedrock of all relationships. 
In the digital world, that is no different. Brand trust is now more critical than ever. The Edelman Trust Barometer Special Report: Brand Trust 2020 shares some insights on the importance of trust.
I grabbed two relevant clips to share with you here. But, I encourage you to grab the report.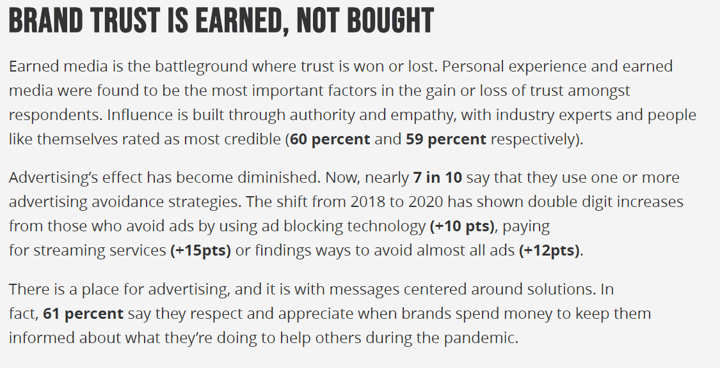 Edelman's research highlights that we should not take the importance of trust lightly.
With new technologies, it can sometimes be easy to forget that although the media is different, the need for human interaction remains the same.  
On LinkedIN, as an example, we often don't respond. Even though in person, even the most successful people would never be so impolite. 
If you simply say nothing when someone walks up to you and says, "can I meet you?" you would develop a horrible reputation.  
Several years ago, I met Michael Jordan when he was out with friends at a lounge.
Generally speaking, I do not get overly excited about celebrities. I stated as much at the time.
But, this was MICHAEL JORDAN.  
By way of background, my formative childhood years were spent in the northwest suburbs of Chicago. When Michael Jordan joined the Bulls, it was everything. 
Sure, Chicago had Walter Payton. But this was pre-SuperBowl Shuffle and the '85 Bears. For a little black kid from Chicago, Michael Jordan was a new hope.
Before this moment, I had never been anywhere near Michael Jordan. 
My approach was simple. "Can I meet you?" I asked, sticking out my hand.
After the fact, I laughed at my corny introduction. I thought that must have sounded ridiculous to him. But, Jordan was unbelievably gracious. 
He responded, "Of course!" 
I then spent about 20 minutes talking with Michael Jordan, the greatest basketball player of all time.
It was an incredible gift. It also happened to be my birthday.
(If you're curious about the story, send me a DM. I will tell you what I said that caused Jordan to spend 20 minutes talking to me. I shake my head now. But, it was a real heart-to-heart.)
What if Jordan had just responded to me with silence?
How would it impact Michael Jordan's brand if he greeted every connection request from a fan with silence?
Some people choose no response on LinkedIn because of the medium. 
But, your profile represents you to the world. How you interact with people creates a social footprint. It feels like you're invisible. But, you are, in fact, highly visible.
I'm not suggesting that every inquiry deserves a response or that every connection request should be approved. But, we need to distinguish between RoboInMail and legitimate connection requests. 
Your biggest fan could be engaging you. The next connection could become an advocate for you or your brand.
Use LinkedIn to Earn Trust and Generate Leads
Edelman points out that earned media, creating original content that engages, inspires, and reflects your unique offer, is where you win the battle for trust.
So, where do you begin? 
Your profile is you standing in the room at a networking event. 
Are you inviting people to engage? 
At a networking event, do you only connect with people who you perceive as having something to offer you?
Are you only taking or are you also giving? 
Here's an example from one of my interactions.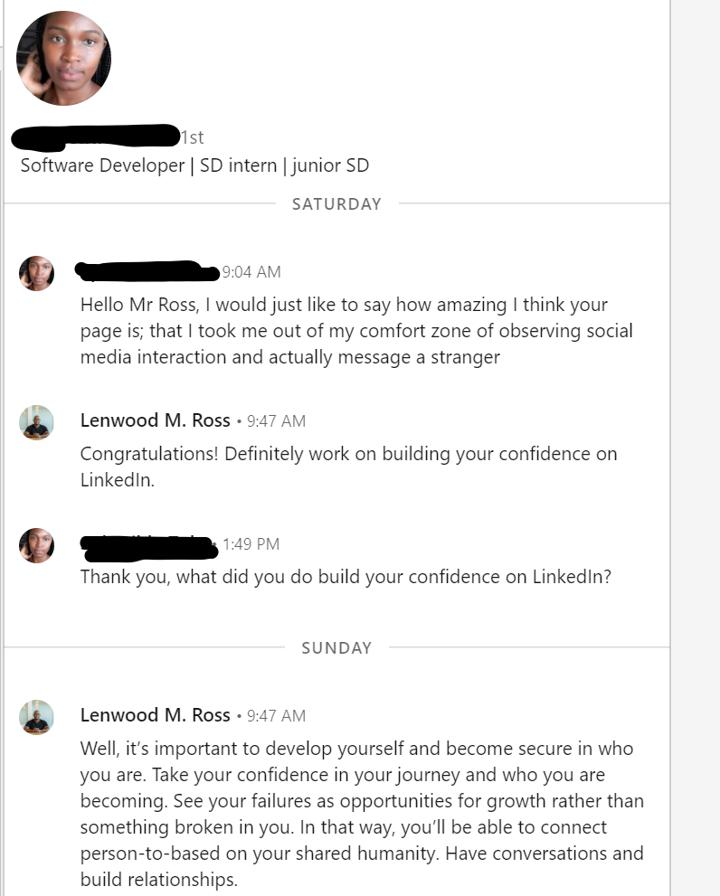 Networking is critically important to success using LinkedIn. Your profile frames how people engage with you.
It makes all the difference. 
Personalizing your profile will invite people to see you as a person. It will help you to build a foundation for trust-building rapport. 
That rapport is the key to deeper relationships. 
Do your best to invite people to connect with you. It will help you achieve your goals and have a greater impact, even if that impact is only to shatter your company's revenue targets.