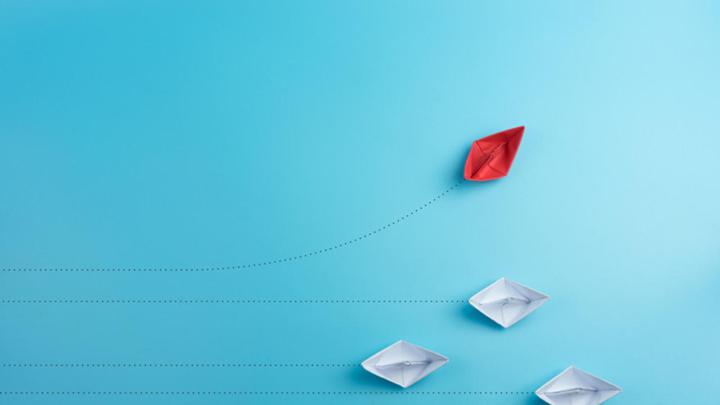 It's difficult to begin this newsletter without mentioning COVID-19. The sheer magnitude of the crisis unfolding makes business-as-usual seem tone-deaf.
My hope is that you and your teams remain safe while observing the social distancing guidelines of your locality.
I also encourage you to remain focused on emerging from this crisis stronger.
In times of crisis, leaders are expected to focus their attention, energy, and influence on moving the team forward.
At the same time, we should be empathetic to the concerns of each team member. I learned this the hard way as a young executive. Managing a crisis without empathy for the team is disastrous for leadership.
As leaders, we are perceived to have more information and more control in the crisis. Even though we may feel just as helpless as the people we lead, that is not their perception. Keeping this perspective will help to increase your influence both during and after the storm.
Generally, if you're a leader of a team that is venting, let them vent. Don't try to fix things, just listen. Listening is a critical leadership skill.
You should, however, abstain from venting yourself.
Even though you may share some of the same frustrations and concerns when leaders vent it feeds the team's anxiety. In my opinion, a leader should remain calm in times of crisis.
When the time is right, focus your team's attention on the future. Imagine a time after the crisis. As vividly as you can, paint a picture of the future with you and your team in it and focus your team on that.
This crisis is unique, however. I know the burden on many of you is much greater than the typical crisis. Keep the lines of communication with your team open. Be practical. Be real.
Collaboration and Agility
The coronavirus crisis has made it plain that being a digital business helps.
As I mentioned previously, Big Tech and their Silicon Valley brethren were able to respond to Covid-19 very quickly, adjusting to remote working with relative ease.
I argued that because Big Tech had long ago embraced collaboration, they were able to adapt quickly.
This is an important point. Silicon Valley embraced collaboration before Slack, Teams and other collaboration tools existed. Those tools are born out of the necessity for collaboration. They exist to help the rest of us achieve collaboration more quickly.
The truth is we don't pursue collaboration for collaboration's sake.
Collaboration supports agility
In the context of creating a digital culture, agility means the ability to adapt to a changing market environment as a result of new or evolving technological or other developments.
We now know that agility also supports business continuity.
For agility, collaboration and communication are essential. We desire agility because agility helps us to master continuous change.
In pursuing digital culture, our goal is a constant state of listening and responding to the market. As we listen and engage, we begin to collaborate with our customers while developing our products and services.
With this in mind, we begin to transform our business processes reorienting them outward.
Your front-line workers are your best brand ambassadors. Home Depot built their brand on this concept (even though they got away from it for a while).
When you visit Home Depot's plumbing section, you'll find an associate who knows plumbing. You don't just ask for what you need, you describe your plumbing issue to him, and you let him help you to solve it.
You get the product and you get advice to solve your problem. That's a great customer experience.
Speed is Deceptive
In recent years, speed has become a virtue unto itself.
But, speed without a viable business model will take you a long way in the wrong direction fast. That's WeWork.
The co-working empire's fate is uncertain given its very shaky foundations. WeWork's publicly traded cousin, IWG (owner of Regus) has seen a 67% decline in value since the coronavirus market rout began. Softbank, WeWork's largest investor, said it may walk away from part of its bailout plan of the co-working giant.
Social distancing is an apocalyptic scenario for real estate, especially co-working facilities.
In the context of digital transformation, agility is about managing risk and uncertainty when searching for new business models.
Digital transformation without a vision won't get you very far. I'm not saying that you need the vision before you begin; but you will need one.
Vision gives birth to purpose. Purpose engages and inspires.
No More Command and Control
It does no good to pursue the virtues of collaboration yet at the same time maintain a hierarchical, bureaucratic, command, and control organizational structure. The research shows you will not get the desired results.
Cross-functional teams from a diversity of disciplines and perspectives are better positioned to make decisions that improve outcomes for customers.
This is one of the critical benefits of collaboration.
Flat organizational structures where cross-functional teams make strategic decisions take the pressure off leaders.
Ironically, it's this pressure that may be stopping some leaders from moving forward with digital.
So, we're not just pursuing collaboration and speed. We're pursuing rapid decision making by empowered employees to improve the customer experience.
Customer-Centric Innovation
Innovation is any product or service that makes the current situation better for customers. If it saves time or money, even better. But it can also just alleviate some pain or give some gain.
Every innovation is not a disruptive innovation nor does it have to be. To have a viable business model, the value to the customer must be enough for the customer to buy the product or service and for the business to make a profit.
Any leader with the desire to innovate can innovate. Innovation is not mystical. It does not belong to the young, the elite, or Silicon Valley billionaires.
Innovation is for anyone who wants it.
Here's the caveat. You can't innovate alone in a room by yourself.
Why? It's not about you.
Inspired ideas have their place. But it will take a team to build a business from it.
Digital culture is not about hero CEOs. Digital culture is about your team's ability to innovate in collaboration with your customers.
As they say, "give them what they want".
Speaking of giving people what they want, what was it in this article that stood out to you? What topics are at the forefront of your mind right now?
Let's have that conversation.
-Lenwood