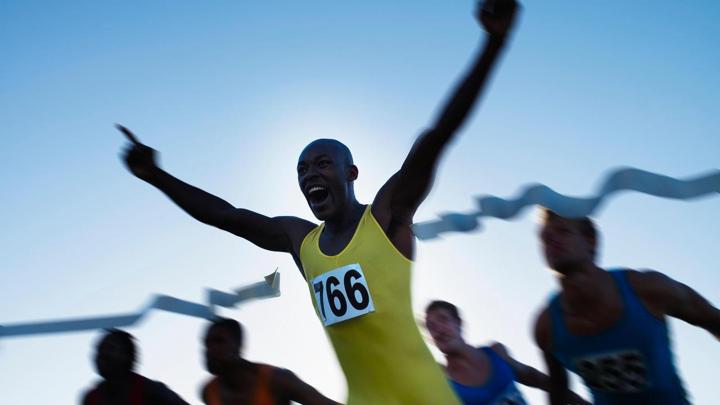 Disruption is a buzzword, no doubt. By now, you may even roll your eyes when you see it. But, it's real and the implications for our organizations are profound. We must remember our objective - create new value for our customers that our competitors cannot replicate. To that end, whether we succeed in the digital era depends on three things:
1. Embrace Personal Growth. 
We must change. If we're willing to become better versions of ourselves, we will do just fine. But, we must watch out for competency traps. These are beliefs that the factors of past success will also lead to future success. They can cause us to ignore our need for continued personal growth.
2. Understand New Technologies and New Strategies. 
It's tempting to think that new technologies are for the tech guys. But that approach no longer works. We need both to understand new technologies and to understand how they impact the five domains of digital transformation: customers, competition, data, innovation, and value. Technology is changing the way business is done and we need to be on top of it. Our business acumen will help us apply these new technologies and new strategies to thrive.
3. Commit to Leadership Development. 
Leadership development has always been important. Teamwork and cross-functional collaboration, however, have never been more important. Leading teams of people with technical skills that we do not have will require new levels of empathy and trust. These leadership skills will take consistent effort and new tools to develop and improve. We need everyone in our very lean organizations to engage. Our employees have the potential to be our best brand ambassadors. Bad behavior won't be tolerated. Our leadership skills must be on point to win long-term.
My life began to change when I embraced these three principles. There are tremendous rewards for executives willing to embrace them. I offer the following additional resources to help you as we continue this journey together.
1. Book – The Digital Transformation Playbook – Rethink your business for the digital age
a. What is it? 
The Digital Transformation Playbook is the first book that I read about digital business. It addresses digital strategy and how digital technologies have changed the nature of customers, competition, data, innovation, and value.
b. What do you love about it?
 Digital transformation is business transformation. Executives must understand the strategic implications of digital rather than focusing only on specific tactics, like digital marketing. This is not to minimize the importance of digital marketing. Digital marketing is essential. However, digital marketing will not transform your business to beat your competition.
Note: Digital marketing to date has been primarily in response to FOMO (i.e., anxiety from fear of missing out), much to the benefit of Google and Facebook. Typically, it is the first step in an organization's digital transformation journey. But watch out. FOMO can distort our perspective causing us to think of digital marketing as synonymous with digital transformation. This limiting belief is potentially disastrous to our long-term prospects.
c. Where can I get it? Click here
2. Value Proposition Design Tool – Value Proposition Canvas
a. What is it?
The value proposition canvas is a tool for analyzing product/market fit, mapping the jobs our customers and prospects are trying to complete with the products and services that we offer or are creating.
b. What do you love about it?
One word, clarity. Innovation begins with understanding our customers. The biggest challenge that innovators face is shifting focus from ourselves to our customers (i.e., a customer is an object that serves our interests rather than who we serve). This is a big hurdle. The value proposition canvas emphasizes the relationship between the customer and the product. Value does not exist in a vacuum. Customers determine value. So, it's critical to understand our customers and to articulate clearly the value that our products or services offer to them.
This tool helps to figure that out. Here's an explainer video for the value proposition canvas.
c. Where can I get it? 
You can buy the value proposition design book here (If you want to get the full business model mapping tool, which includes this product development tool, you may want to purchase the online business modeling application with innovation training and other business model development tools.
Here's an explainer video for the business model tool.   
If you want to get started with that tool, you can get it here.
3. Project Management Tool – Asana.com
a. What is it? 
Asana is my new best friend. It's a very intuitive project management tool that integrates beautifully with Office 365 and Teams. We can create tasks, communicate, and collaborate seamlessly.
b. What do you love about it? 
The team at Asana understands the project management value proposition. They use digital technology to distribute that value intuitively through the organization transforming project management from a function into an organizational behavior (i.e., habit). That's a disruptive value proposition.
Our small team uses the premium version. It gives us all the functionality that we need. By allowing us to prioritize our tasks based on company goals and milestones, it helps us to focus on the activities that matter. I love that we can see how our tasks relate to our company goals. The Asana mobile app is fantastic. The Asana academy also helps.
Here is a link to reviews of Asana. 
You can also use this site to compare it to other project management applications, such as Trello and Monday.
c. Where can I get it?  Click here
Which of these resources do you think would be most useful for you?
I have never been more serious about embracing new thinking and new tools.
Please let me know what you're doing to adapt in the digital era.
As always, I look forward to your comments and questions. Thanks for engaging!
Until next time…
-Lenwood