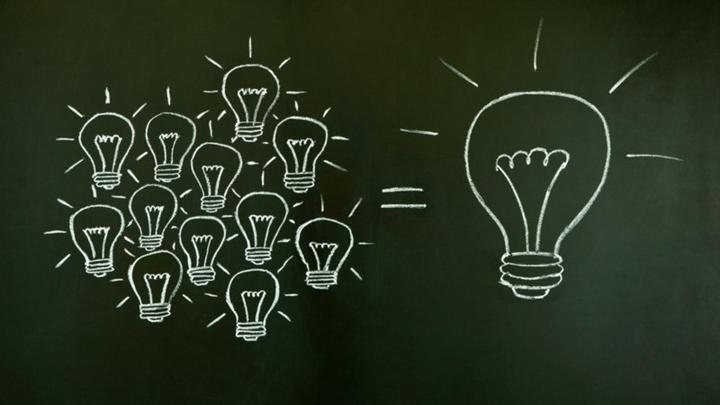 The last global pandemic was the 1918 influenza or Spanish flu pandemic. It was spread mainly along major transportation routes by troops returning home after the end of the first World War. I'm learning that the best way to stop a pandemic is containment then mitigation. Taking drastic measures to shut down places where people gather as quickly as possible has a significant impact. In 1918, New York City and Philadelphia were shut down completely.
There isn't anyone around that experienced the 1918 Spanish flu pandemic. Airlines, movie theaters, amusement parks, coworking facilities, and entertainment venues were nonexistent or completely different in kind.
Is the risk of pandemic greater now given the interconnectedness of our world? Troops returning home from war is a relatively unique event. Flights connecting major international destinations occur daily.
We noticed the big tech companies were the first to respond to the COVID-19 outbreak. In fact, while governments still seemed to be uncertain, these organizations took action to protect their workers and business continuity.
Amazon, Apple, Google, Microsoft and other technology companies in Silicon Valley were the first to close their offices. Their employees are now working remotely.
My wife works at an Amazon subsidiary and was among the first people asked to work from home. The next day, she worked from home. No problems.
It was easy to see that Amazon could go on without much business interruption. Later in the week, I asked my wife how things were going with everyone working remotely?
She said, "it seems like people are getting more done."
So, why was it relatively easy for her and her teammates?
Big tech has been using cloud-based collaboration tools for a while.
In fact, cross-functional collaboration is a hallmark of digital culture.
My wife's team has both the tools and behaviors that support productive remote work.
Big tech still has its challenges with remote work. But the capability is not an issue.
Until this crisis, I hadn't given much thought to cloud-based collaboration as a business continuity issue.
But, if it wasn't evident before, CEOs of smaller businesses now know that it is.
It's arguably more important for smaller firms. Last-minute adjustments can be costly. 
Shopify is giving employees a $1,000 stipend to buy supplies while they work from home during the coronavirus pandemic.
In an interview on CNBC's Squawk Box, Catherine D. Wood, the CEO and Chief Investment Officer of ARK Invest, an investment manager focused solely on disruptive innovation, said that "in times of distress we have seen that the disruptive technology companies gain market share. It has happened every time." (paraphrased)
I'm beginning to understand why.
We've chosen the following digital tools to help us get our work done.
1. Communication and Collaboration – Microsoft Teams
What is it? 
Teams is Microsoft's collaboration platform. It is a hub for teamwork that brings together chat, meetings and calling.
What do you love about it? 
It's built to encourage cross-functional project-based collaboration. This is different from the analog approach where communication occurs through email-based daisy chains.
Whether you use Teams, Slack or some other communication tool, cross-functional collaboration is where your digital transformation journey should begin. The current crisis is demonstrating that now more than ever.
Teams integrates perfectly with the Microsoft tools that I have been using for over 20 years. Yes, there is new learning but I'm starting from a familiar place. Like most smaller businesses, I'm concerned with cost. Since Teams is a free add-on to Office 365, the decision for me was easy.
The platform and its eco-system continue to develop and improve. I find new features and applications all-the-time that save me time as I work.
Whatever collaboration platform you choose, it should work for your organization. Understanding how the pieces of the infrastructure fit together (e.g., communication, productivity, and storage) goes a long way toward building an affordable and simple IT stack.
This can be a challenge for smaller firms who are relying on managed service providers that are not experts in digital transformation.
When I first started using Office 365, I did not use Teams.
Asana, our project management application, has become more important as our team and projects have grown. With projects increasing in number and complexity, Teams grows in importance.
More important than what you use is why you use it. We have a vision for our entire customer network to win. So, we focus on learning the tools and adopting behaviors and helping our customer network learn the behaviors and adopt the tools useful to them.
Digital culture requires intention.
One note. Platforms are designed for lock-in. The more that you use them, the bigger a headache you will have leaving.
Freemium is a digital strategy. Don't choose a platform just because it's free to use. We use Teams because it is strategic for our business.
I have the added benefit of being a student of digital transformation and the strategies of technology providers. Constant learning is in our DNA.
Our recommendations are based on a variety of factors, including my opinions on business model viability. Remember, eToys? What about myspace?
Where can I get it? 
Accelery is a Microsoft cloud solution provider so we sell the entire Microsoft productivity suite, including Teams and Office 365. We also sell G-Suite.
As I mentioned before, we're launching a Microsoft Teams and Office 365 accelerator in a few weeks. But if your organization needs these products today, our team can support you.
2. Video Communication – Zoom
What is it?
 Zoom is a video-first communication service that works well on any device.
What do you love about it?
We use Zoom because it works well with Outlook. We also use it for our phone service.
My external meetings are mostly originating through email so Zoom seems to work better for me under those circumstances. But this is a legacy behavior that I have not yet changed.
I am adjusting my work habits to improve cross-functional collaboration. As I build our team, we are organizing our work around projects rather than functions or departments to support this goal.
For productivity, I intentionally limit both external and internal ad hoc meetings so Zoom still works for us. Research shows that meeting culture is very important to productivity, so we focus on that.
Also, this still works for us now because our team is relatively small. I collaborate regularly with only 32 people. But we will likely move away from Zoom so that our communications occur in Teams, including our calls. Teams has both video and calling capability.
That's important because we want our teammates to input and extract information related to the project as necessary from the beginning of the project through to the end. With an accurate record, this can be done easily without losing time searching for information or having to bring a new teammate "up-to-speed". We want accurate, centralized, and searchable.
Teams is our chosen Hub for communication and Zoom is a legacy application. Decisions. Decisions.
Larger organizations may find that people are using different applications for different reasons. Some may be using Slack, Teams, G-Suite, Dropbox, Zoom, and a host of other applications. As your organizations begin to pursue a digital culture, simplifying IT becomes more important.
With slightly larger organizations (i.e., beginning around 100+ employees), there will be a greater need for adoption and change management.
Where can I get it? Click here
3. Social Media Platform – LinkedIn
What is it?
 LinkedIn is a social media platform primarily for business-to-business communication.
What do you love about it? 
It is the largest database of professionals in the world continuously updated by the professionals themselves.
It is mandatory for owners of smaller businesses, CEOs, and professionals of all kinds.
Most people aren't using LinkedIn to maximum advantage, including me. But here's what I know. If you're a professional in any industry, you should be on LinkedIn. Your audience is on LinkedIn. Your ability to reach them is exponential.
Bringing analog thinking and tactics to LinkedIn is of little value. What do I mean by that?
Robo-InMail is the worse use of LinkedIn. Very transactional.
People who are using LinkedIn most effectively use it to establish their authority and influence. If you want to be perceived by others as an expert in any field, engage with others who are perceived as experts and their audience on LinkedIn will see you.
Share, like, and comment on posts. Engage with influencers and change-makers. Offer your own curated articles (i.e., articles that may be of interest to your audience) and develop your own content. Share your expertise and your journey, authentically.
This may be a big challenge for many of you. It is for me. I am a reluctant self-promotor. I am also private. The thought of a video of myself on LinkedIn is terrifying. 
I like encouraging, helping, and promoting others. So, I focus on that.
Using your profile as an online resume is more limited, especially for career advancement. The best companies want to know more. They want to see you.
LinkedIn has evolved significantly since its start. Most profiles have not.
You are best served by demonstrating your value in the way that you help others. What better way to prove it?
Where can I get it? Sign-up here.
Lastly, as our world changes in front of our eyes, I am committed to being a resource that you can count on. There is so much noise. We need to continue to focus, learn, and lead to win. 
If you know someone who thinks as we do and who would be interested in this conversation, I invite you to share this blog with them. 
We're stronger together.