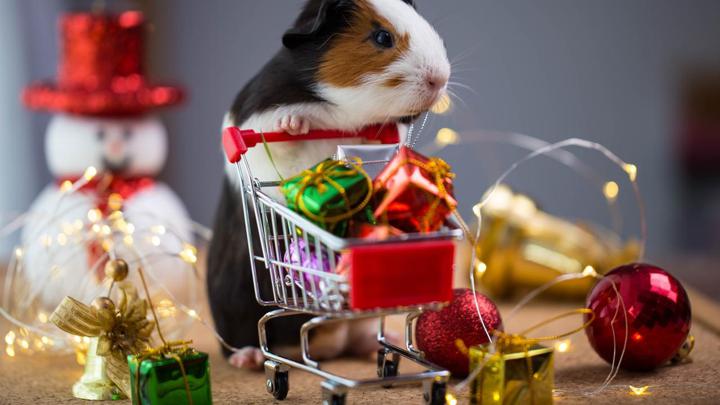 In my email "Focus on Your Human to Win at Digital", I argued that digital transformation begins with understanding customers better. I showed how the Kidpik team created a niche retail category leader using new technologies and new strategies applying their customer knowledge acquired over 30 years in the traditional specialty retail industry.
The research shows that today the Kidpik team is the exception rather than the rule.
The authors of The Technology Fallacy offer a few possible explanations for executives failing to act in response to the threat of digital disruption:
C-level and board-level executives tend to report far more optimistic views of the company on important issues than executives ranked lower in their company.
Executives may not understand enough about technology to make the changes or to understand the urgency.
Board members and investors may care more about short-term profits than the long-term viability of the company.
Many leaders may be counting down the years to retirement, and thus they don't have the energy or the interest to engage in the type of changes necessary to adapt the company for a future in which they will not participate.
Companies are trying to balance too many competing priorities.
It's difficult to keep the current business running while also preparing it for a digital future.
Regardless of the reason, stasis is not an effective approach. And perhaps, the least compelling argument is that an industry or business is ill-suited to digital transformation. This approach betrays a lack of understanding about what's driving this massive transformation.
Hint – its consumers.
Amazon's Naysayers
A little over 6 months ago, Amazon announced that it had been investing to accelerate from 2-day delivery to 1-day delivery for its popular Prime membership service.
Wall Street analysts balked at this move. How much do consumers really need 1-day shipping, they questioned?
While the value of other technology companies soared during 2019, Amazon's share price remained relatively unchanged as skeptical investors waited.
Interestingly, Amazon had been offering 1-day, and in some cases, same-day shipping on some products for a few years. Had they learned something prior to launching the multibillion investment that they had not yet revealed?
It turns out they had.
Amazon's theory of the case was simple. While Amazon would benefit from a 1-day shipping advantage as compared to Walmart or Target, the true power of the move would be to change consumer behavior.
Upon reporting the results of their investment, Amazon Chief Financial Officer Brian Olsavsky would report, speedier shipping is causing Prime members to shop more."
Digital Maturity
Amazon is arguably the most digitally mature organization on the planet.
By one definition, digital maturity is "aligning an organization's people, culture, structure, and tasks to compete effectively by taking advantage of opportunities enabled by technological infrastructure, both inside and outside the organization."
There is a scale to digital maturity with hallmarks for different points on the curve. Organizations move from early-stage to developing to maturing.
Target and Walmart, two of Amazon's most capable competitors, are developing in their digital maturity. Within a reasonable amount of time, they will be able to respond.
Although Amazon is more digitally mature than Target and Walmart, they are not the competitors that are most vulnerable to Amazon's push for 1-day delivery.
In fact, Target and Walmart were already responding to Amazon's move before Amazon announced its billion-dollar investment.
How does a retailer who had failed to make the investments to change adequately in the face of two-day delivery respond when consumers no longer need to go to their store for a last-minute purchase?
To put a finer point on Brian Olsavky's statement, "speeding shipping is causing Prime members to shop more with Amazon."
Amazon's newest innovation changed its value proposition using its existing technology infrastructure and partner eco-system to win an even greater share of the Prime customer's wallet, making the Prime customer even more valuable to them.
Amazon was not seeking to acquire Target or Walmart customers, as Wall Street had speculated. Amazon was acquiring a greater share of wallet from their existing customers. (i.e., retailers getting last-minute purchase from Amazon prime customers.)
The real threat to companies either not pursuing digital transformation or in the earliest stage is an inability to respond as digitally mature organizations create new differentiating value propositions with advances in technology.
An apt analogy would be attempting to tag the base runner out as he's rounding third when you're standing between home plate and first base.
Score another run for your opponent.
Product versus Value Proposition Thinking
Value propositions aren't the only way to think about market value although some would say its an underutilized method.
I prefer the value proposition method because I have learned as an entrepreneur that no product or service has market value apart from a consumer's willingness to buy it.
It doesn't matter how great the product.
Value proposition design takes this into account.
The business landscape is littered with great products that no one was willing to buy.
In The Start-Up Handbook, Steve Blank recounts the story of Webvan. Webvan was a start-up at the end of the late 20th century. They raised $800 million to revolutionize the $450 billion retail grocery business with online ordering and same-day door-to-door grocery delivery.
Webvan's $400 million IPO and $8.5 billion dollar valuation were astronomical at the time. "Webvan believed this was one of the first 'killer applications' for the Internet."
By 1990s standards, Webvan had done everything right.
Within 24 months of their IPO, they were out-of-business.
In the 2010s, it was WeWork. In the wake of their failed IPO at a $42 billion valuation, investors had to pay founder and former CEO Adam Neumann $1.7 billion just to make him go away.
WeWork has an amazing product. Whether there is a sustainable business model for it, remains to be seen.
The Power and Opportunity of Knowing
Innovation requires imagining a solution without knowing who will buy it or knowing how you will create it.
Value proposition design answers who, what and why. Business model design answers how.
When all of that is done, its still just a hypothesis until customers buy.
By the time Amazon announced that they would be investing billions to move from 2-day to 1-day shipping, they knew it would work.
The real power of digital marketing is the ability to know whether you will succeed before you invest.
Digital maturity enables you to design, test, and experiment faster than your less mature competitors.
Amazon had been testing the impact of 1-day shipping for years before they rolled out the service.
Here's the opportunity.
It's still early.
We can develop the mindsets. Learn the strategies. Embrace the tools.
We can win too.
-Lenwood