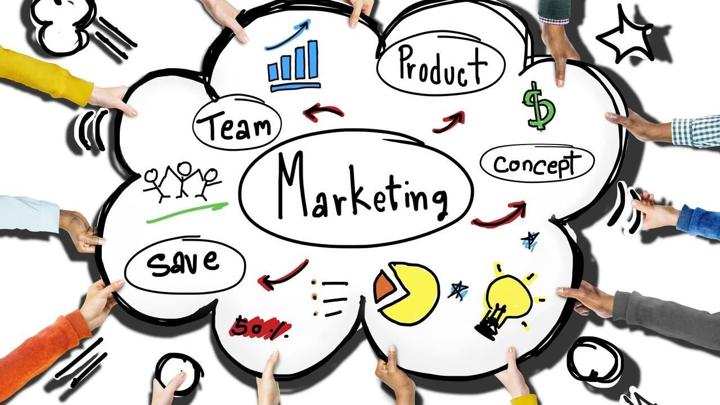 Several years ago, I earned a small business 'MBA' through a program taught through the WR Berkley Innovation Lab at the NYU School of Business.
The program is designed to help small business owners understand the fundamentals of small business operations.
Our program facilitator opened the first class by telling us that most graduates grew their revenue by a minimum of 25% per year using the tools and strategies learned. That was red meat for me.
Here are the three most important things that I learned about marketing:
1. Business development occurs in stages. 
This was a big eye-opener for me. It was difficult for me to create a plan to grow my business without perspective on the stages of business growth.
Experts will tell you that your motivations for owning a business impact on how you approach these stages. If your motivation is wealth building, for example, processes are much more important. Buyers pay for that.
Given my ambitions, I needed to reconsider everything that I was doing from soup to nuts. Building a business requires knowing your purpose as much as having a plan to accomplish it.
2. Marketing is critical. 
I had always heard that CEOs cut marketing first when things get tight. There is no way I would do that today.
Customers are constantly connecting with and influencing each other. How we engage them must be consistent with how they discover, evaluate, purchase, and use our products. Our marketing activities should lead to consistent customer discovery and acquisition.
We spend 70% of our time on marketing. Granted, we're just starting up; but, no matter what stage of business development, marketing precedes new product development. 
Messaging is very closely aligned with purpose. From what I have seen, a clear purpose helps attract and retain customers.
3. Market differentiation matters more now than ever before. 
The relationship between customers and organizations is changing dramatically.
For an existing business, understanding why your ideal customer chooses you is critical because it helps you to understand the customer's perspective.
For new businesses, the process is different because there are no customers. The analysis still begins with the customer; but, the customer is hypothetical until validated.
In either case, connecting with customers through shared motivation, purpose or emotion is key to market differentiation.
Folks, I'm still learning.
After a few years of additional experience and perspective, these are the three most important lessons that I believe I learned about marketing. I didn't necessarily see them during the course.
When I review my materials now, I still have "aha moments" as I see new connections that I certainly didn't see before.
As I mentioned, we spend most of our time on marketing. We collaborate constantly through Teams and Asana to use digital strategies, new tools, and better processes to engage and learn from our customers.
We're always working to make things better.
Here are a few of the tools that we are using right now:
1. Book – Social Selling by Tim Hughes & Matt Reynolds
a. What is it? 
Social Selling is a book by Tim Hughes and Matt Reynolds about the strategies and tactics of social selling.
b. What do you love about it? 
I recommend this book for CEOs, marketers and anyone interested in building a personal brand online.
We follow what Tim and his colleagues do very closely. We used his book to develop our social media strategy. We did not follow a specific formula. We used suggestions from the book to develop our social media strategy based on our marketing and business objectives.
Strategies and tactics will differ by organization and objectives. Using Tim's book and our other marketing tools, we have seen exponential growth in the first phases of our strategy.
Before buying the book, I met Tim Hughes on LinkedIn. I was just learning the platform and observing influencers. In that time, Tim and I became friendly. I have never met him in person. We engage exclusively on social media.
Tim is based in the UK along with most of his team. I have also engaged with several of his colleagues on LinkedIn and Twitter. Isn't social media amazing? Tim is one of the leading authorities on social selling and so it makes perfect sense that I would meet him on a social media platform.
I have started many relationships that are relevant to my business development efforts using LinkedIn. Nurturing relationships on social media is much more effective in the long term than InMail blasts soliciting 15 minutes of a prospect's time.
c. Where can I get it? Click here
2. Marketing Automation - VBout
a. What is it?
VBout is a new marketing automation platform that focuses on using social media to build an audience.
b. What do you love about it?
VBout is an awesome platform because social media is central to the platform's operation. Older marketing automation platforms, like Active Campaign, are great; but social media is not necessarily central to their value proposition.
With VBout, social media is central to building your marketing list. Building your list is your primary marketing activity.
Marketers will tell you that writing a newsletter is the best way to start. Once you get the newsletter going then it makes sense to develop a social media strategy.
Social media enables exponential growth when used properly. Because exponential growth can be achieved so quickly there is no need to rush when building a following on social media.
Before amplifying your message on any platform, it makes sense to test your message with a small audience first until it is refined.
c. Where can I get it? Click here
3. Canva – Design Tool
a. What is it? 
Canva is a graphic design company offering excellent tools for scrappy upstarts.
b. What do you love about it? 
Canva has a huge selection of stock photos that you can use to create original content for your website, social media campaigns or for your newsletter.
Differentiating yourself in the market requires creativity. Your marketing should reflect your values as an organization. If you do not know what makes you different, how will you be able to communicate it?
Canva helps you to be creative so that you can achieve that market differentiation.
c. Where can I get it? Click here
Start there. Explore those until you're comfortable with them. As with anything, things will work better if you go all in and adapt rather than dabble. Your business will only get better as you skill up and use the resources available.
What are you currently using that I didn't mention? I would love to hear about what's working for you. Collaboration is key!
Let's win together!
-Lenwood