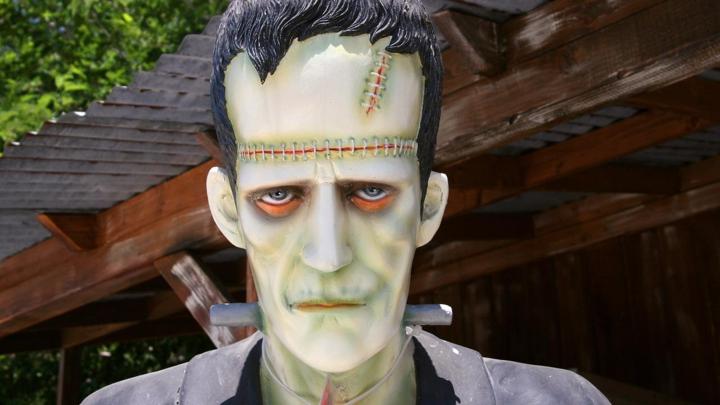 Frankenstein is low on emotional intelligence so he makes a terrible leader and co-worker. Torches and pitchforks are soon to follow. 
In my last blog, I talked about how one person, particularly the CEO, can have a dramatic impact, positively or negatively, on an organization's culture. For most organizations, workplace culture drives results. 
As an example, I explained how Satya Nadella focused on mindset and encouraging collaborative behaviors to change the culture at Microsoft. 
The result has been an $800 billion increase in market value since he started. 
Nadella focused on those key mindsets and behaviors proven to drive results in the cloud-first, mobile era. 
This is the change management imperative for all organizations today.
In this newsletter, I'm providing resources to help each of you with self-awareness, emotional intelligence, and uncovering the activities that could be driving dissatisfaction and diminished productivity.
1. Book - Leadership and Self-Deception, The Arbinger Institute
a.  What is it? This is the Arbinger Institute's breakthrough work on self-deception. Now almost 20 years old, this book will begin a transformation in anyone who reads it. Now in its 3rd edition, over 2 million copies of this book have been sold around the world.
b.    What do you love about it? Leadership is something that grows. Whether you're a CEO looking to get better results from your team or a middle-level manager looking to break into the C-suite. This book will help give you the breakthrough that you need. Read what Arbinger has to say about self-deception.
"Self-deception is like this. It blinds us to the true causes of problems, and once we're blind, all the 'solutions' we can think of will actually make matters worse. Whether at work or at home, self-deception obscures the truth about ourselves, corrupts our view of others and our circumstances, and inhibits our ability to make wise and helpful decisions. To the extent that we are self-deceived, both our happiness and our leadership is undermined at every turn… Our experience in teaching about self-deception and its solution is that people find this knowledge liberating. It sharpens vision, reduces feelings of conflict, enlivens the desire for teamwork, redoubles accountability, magnifies the capacity to achieve results, and deepens satisfaction and happiness.
c.  Where can I get it? You can buy a copy of the book here
2. Emotional Intelligence Measurement Tool – S2R2, The Sherry Blair Institute for Inspirational Change
a.    What is it? After reading my last newsletter, Sherry Blair of the Sherry Blair Institute offered up the S2R2 tool for measuring emotional intelligence. Sherry is teaching others how to build effective teams and use non-violent communication to achieve results and resolve conflict. You can learn more about The Sherry Blair Institute here ----> http://bit.ly/acc-sherryblairinstitute
b.    What do you love about it?  The S2R2 Self-Assessment Tool gives you a quick way to rate each aspect of emotional intelligence and then compare that with how others who know you would rate you. It's an excellent place to start when thinking about your emotional intelligence and identifying where you may need improvement.
c.    Where can I get it? Click here
3. Productivity Tool – The Freedom Compass™
a.    What is it? The Freedom Compass together with the Freedom Compass Task Filter is a helpful tool to evaluate your day-to-day activities for where they fall within four zones: Desire Zone, Disinterest Zone, Distraction Zone, and Drudgery Zone. By identifying where each activity falls, we're better able to determine the activities that we should automate, delegate, or cut. We will be most productive when will spend most of our time doing activities in our Desire Zone. 
b.    What do you love about it? It's simple. It's a straightforward process for analyzing how we spend our time and giving us a compass for how to manage each of their tasks. I recommend this tool because to the extent we're spending a significant amount of time on activities in the Drudgery Zone, it's impacting our initiative, achievement drive, and the value that we deliver to our organizations.
c.    Where can I get it? The Freedom Compass and the Freedom Compass Task Filter are available here. Do yourself a favor and learn how to follow the system by purchasing Michael Hyatt's Free to Focus here.
What is going on in your world that is preventing you from going to the next level in your career or achieving the results that you want?
What have you tried? What's worked? What hasn't?
Until next time...
-Lenwood