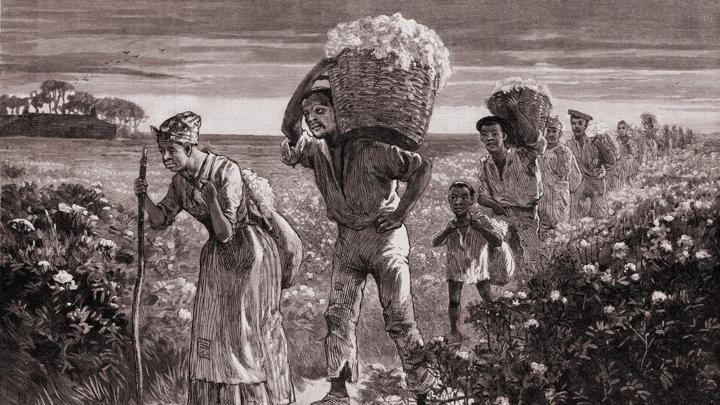 I am the great-great-grandson of enslaved people. I am a descendent of both the Hunters and the Harrisons. Two families that lived in bondage on the Pitt Farm and the Arrington Plantation in North Carolina during the 19th century. 
My family remains in the same town where they have lived now for at least 200 years. There is a record that my 3rd great-grandfather, Louis Harrison, was born in the same community around 1806. But there is also evidence that suggests that a British man purchased him in Trinidad with his mother and sister and brought them all to North Carolina via Barbados. 
In researching, I discovered that the British required merchants to keep meticulous records. Hence, if you were owned by a British subject as opposed to a colonialist from another country, such as Spain or France, it's easier to track ownership. Evidence of Louis Harrison's purchase in Trinidad was found in British purchase logs.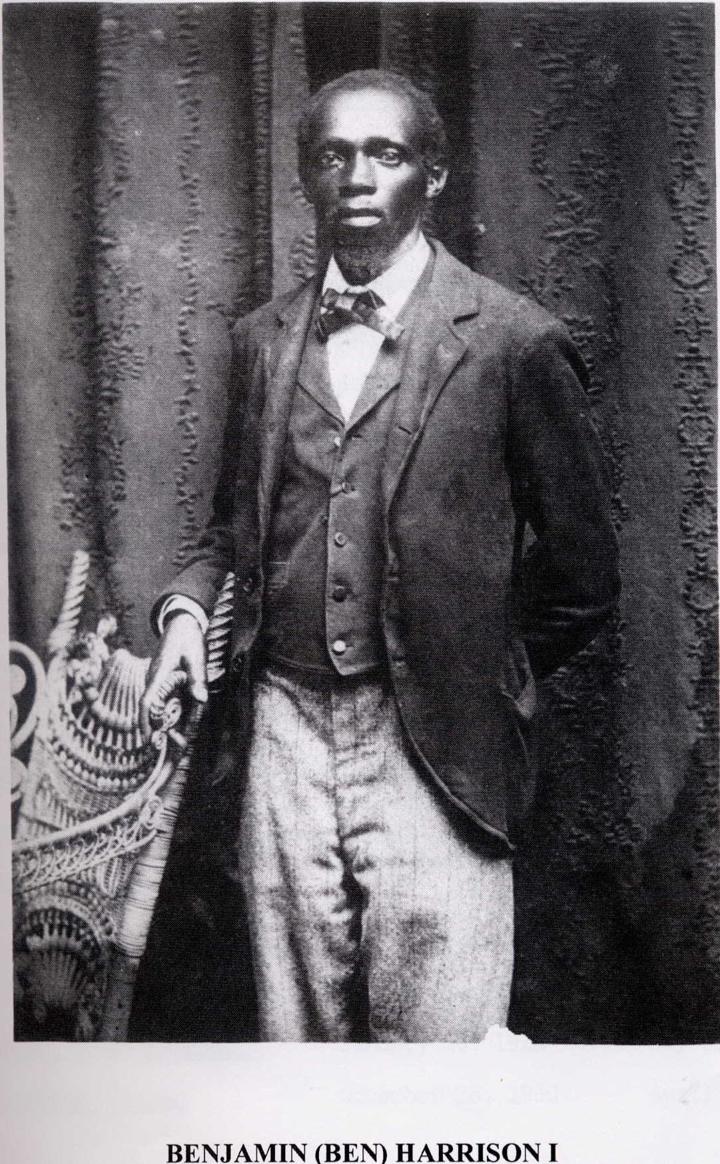 Thomas and Fannie Hunter, my 3rd great-grandparents, were most likely both born in bondage in Nash County on the Arrington Plantation. Thomas in 1806. Fannie in 1813. There's more on the Arringtons later.
It was Joseph Harrison, my 3rd great-grandfather's brother who ran off to join the Union Army not too long after news of the Emancipation Proclamation reached North Carolina. He joined in November 1863 and fought in the 36th Regiment Colored Troops from North Carolina.
The picture above is my third great uncle, Benjamin Harrison, son of Louis Harrison. He is the brother of my 2nd great grandmother. 
After the end of Reconstruction in 1878, the Hunters and the Harrisons built the historic Shiloh Baptist Church (pictured below). I am the great-great-grandson of Turner Hunter and Mary Harrison. 
Shiloh is a historic landmark that has been in continuous operation since my family established it. My family attends church there today. They will bury me in the church's graveyard along with my other relatives.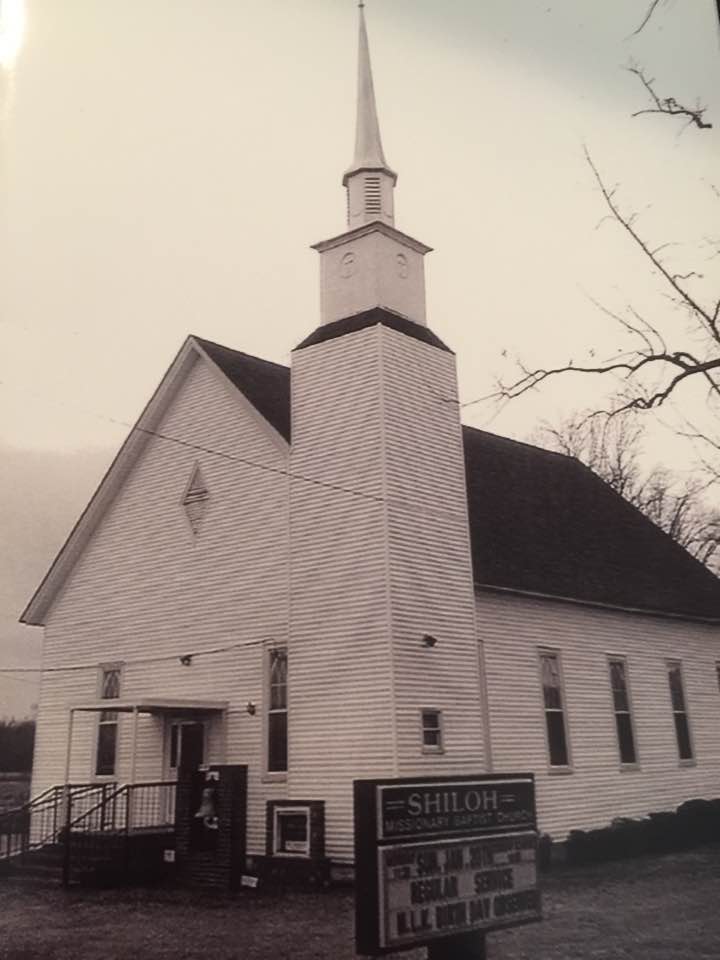 The family's original graveyard is a cemetery of enslaved people and should be designated a historic landmark along with the thousands of other graveyards with enslaved people scattered across the South. 
The slave graveyard is in the corner of the old Pitt Farm, not too far from where my family lived as sharecroppers. Enslaved people were typically allowed to live on the worst piece of land on the farm. They were allowed to bury their dead there as well.
Sharecropping is the institution that arose in the South to keep enslaved people indentured. It was a problematic institution to escape. As was fairly typical of the time, my family continued sharecropping the same land after the Civil War that they had planted as enslaved people before it.
Before my grandfather Lemuel Hunter died, he took me back to the old slave graveyard. It's overgrown now. The family that owns the land won't allow us to reclaim it even though it has historical significance. 
The house where my 2nd great-grandfather lived and my great grandfather was born is still standing right where it's always been. It's difficult to imagine that a Reconstruction-era building could still be standing. But it is. This region in North Carolina is still rural, although much less so today. 
I've got an excellent chance to find out even more about our family history. We are Hunters from the Arrington Plantation owned by the Honorable Archibald Hunter Arrington, planter, lawyer, and representative in the U.S. Congress and the Congress of the Confederate States of America.
On NCpedia, it says he was born at the family home in Hillardston on Swift Creek. My mom was baptized in Swift Creek and went to Swift Creek school. They live off Hillardston Road today. 
NCpedia also says that his father left the Congressman and his siblings some 60 enslaved people in 1830. I believe Turner and Fannie were among this number. Below is a picture of Archibald Hunter Arrington.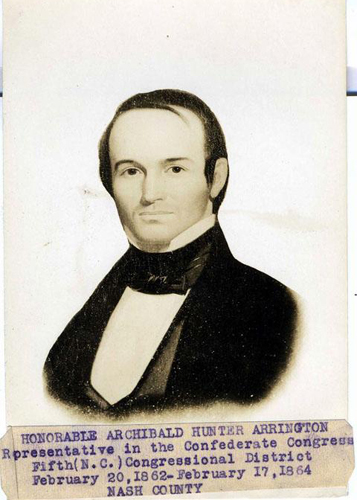 The names of some of the prominent families of North Carolina also appear in our family tree, Hunter, Arrington, and Battle. It doesn't mean necessarily that we're related since formerly enslaved people often took the names of their owners. But, there's always the possibility, especially from this section of North Carolina. There were many biracial people in this part of North Carolina both free and enslaved during the 19th century.
Because of their contributions to the history of North Carolina, papers from the Hunters, Arringtons, and Battles, including the people that they enslaved, are available for review at the University of North Carolina at Chapel Hill. 
Specialists generally research ownership records of enslaved people. I'm thankful to be in a position to examine the documents. If Archibald Hunter Arrington had not been a Congressman and William Horn Battle, a justice of the North Carolina Supreme Court, we would not even have records to research.  
Before her passing, my great-aunt, Amelia Hunter Hill, left me the responsibility to preserve our family's history. That's her pictured below. Strangely, our history is tangled together with North Carolina's 19th-century elite. It's such a crazy thing because I had no reason to suspect any of this growing up. Now, it's like American History is my history. I didn't feel that way growing up. I felt like an outsider.
We have been blessed in our connections. My great-aunt went to a private school funded entirely by the generosity of George Eastman, philanthropist, and founder of the Eastman Kodak Company.
He was one of the wealthiest men of the late nineteenth century. He happened to choose our little section of North Carolina to build a vacation lodge. Like John D. Rockefeller, who provided funding for both Morehouse and Spelman College, George Eastman was also concerned about educating blacks. He provided funding for both Tuskegee University and Hampton.
It turns out he also established the Eastman School, where my great-aunt graduated from high school. Presumably, he chose to do so after observing their condition while vacationing at his lodge. Because of his generosity, she grew up in the rare situation of not attending an impoverished school like most black children in the South. 
By the time my mother went to school during the height of Jim Crow conditions had worsened considerably.
Mr. Eastman also invited blacks from the community to work at the Eastman Kodak Company in Rochester, NY. Many members of our family relocated to Rochester to work there. A fact that also strikes me as unusual for the time. I found records that Mr. Eastman had been vacationing in North Carolina before 1917. 
Family members returned to North Carolina in fur coats driving fancy cars every Labor Day weekend. The homecoming tradition continues today, but without the fur coats and fancy cars. For blacks to have the money to buy cars in the 1920s and 1930s also strikes me as exceptional.  
I can't say how long our family homecoming has been going on. It started before my aunt was born in 1930. We'll need to research George Eastman's papers to get a better understanding of when he built his North Carolina lodge and the school. I suspect the school was built in the early twentieth century.
Several weeks ago, I mentioned that entrepreneurs must decide what kind of business they intend to build. Is the company to provide a job? Is it to create a particular lifestyle? Is it about something more, something bigger than yourself?
My business is a legacy business. I believe it is the fulfillment of promises made to my ancestors, who were enslaved, sharecroppers, and believers in Christ. They built the Shiloh Baptist Church, praying for a better life for themselves and their descendants.
I am the answer to those prayers. I am blessed to be in a position to do so much more than them. Some of my profits will go to researching our family history, reclaiming the old slave graveyard, and helping other descendants of formerly enslaved people to do the same.
I hope to add to a great family legacy upon which my children and grandchildren can build. It's the least that I can do for what they endured so that I could be where I am today.
*This article was written by Lenwood Ross on June 26, 2020, capturing the story of his family throughout the last 200 years. Not only telling the story of his family but also highlighting the legacy that he is standing on today and will continue to build for future generations.